. . . so far
The nonprofit Destination Stewardship Center is a growing community of people involved in the intersection between tourism and stewardship of places. Our team seeks additional volunteer participants who meet our qualifications, including editorial interns, apprentices, and restless retirees. We also seek potential partners, sponsors, and "Destination Monitors" for specific places, especially World Heritage destinations. Please contact us.
Jonathan Tourtellot, Founder, Sponsor, CEO, and Portal Editor in Chief. I specialize in sustainable tourism and destination stewardship, as a journalist, editor, and consultant. With the support of my patient wife, Sally Bensusen, I originated the concept of geotourism as defined by National Geographic: "Tourism that sustains or enhances the geographical character of a place—its environment, culture, aesthetics, heritage, and the well-being of its residents." I founded and ran National Geographic's Center for Sustainable Destinations for nine years. There we instituted the National Geographic Geotourism MapGuide program and the landmark Destination Stewardship surveys published in National Geographic Traveler, 2004-2010. I occasionally blogged for National Geographic News until the platform closed in 2018. I speak and hold workshops on destination stewardship and the geotourism approach around the world.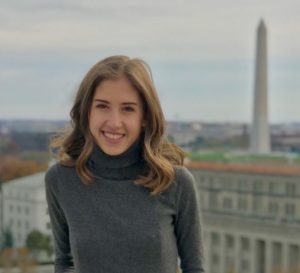 Sarah Bacharach, Destination Stewardship Report production and design. I'm a recent graduate of the George Washington University, where I focused my studies on environmental science, GIS, and public health. I'm passionate about cartography and its ability to reveal patterns and insights otherwise unnoticed. I hope to use my technical skills and software knowledge to forward innovative sustainable initiatives across the globe. When I'm not busy mapping, I'm also a certified yoga instructor and spend as much time as I can outdoors and traveling.
Shelby Fitzgerald, Social Media Coordinator. I graduated from Colorado State University with my Masters in Tourism Management. Through my studies and personal interests, I seek out the connection between the natural environment, tourism sustainability, and the consciousness of human interactions within the external environment. My interests include permaculture, agroforestry, ecotourism, and tourist behaviors. In my free time, you can find me backpacking in the Rockies while soaking up the Colorado sunshine.
Erika Gilsdorf, Video Producer for the World's Inspiring Places and other multimedia projects. I am the Executive Producer of Minnesota-based South Shore Productions, specializing in international videos on sustainability and tourism. We have produced professional videos for such entities as Nat Geo Wild Chronicles, World Bank Group, The Nature Conservancy, United Airlines, and Royal Caribbean Cruises. I also provide training on video skills, funding, and distribution strategies.
Sarah-Jane Johnson, Contributing editor, stewardship councils and Rocky Mountain region liaison. I am a tourism development and PR/communications consultant based near Aspen, Colorado. Having spent 16 years working on the front-end of tourism promotion for organizations including the Colorado Tourism Office, Fairmont Hotels & Resorts, Starwood Hotels & Resorts, Tourism Malaysia, and STA Travel, I am now studying sustainable tourism management at the George Washington University. I have a particular interest in culinary and agritourism and have recently overseen several rural tourism development projects in Colorado.
Shelby Luzzi, Agritourism and Gastronomy Topic Editor. I am a professional with a love of all-things travel. My background includes a BA in Italian, an extended stay in Italy, and over a decade of experience in restaurants and bars, which eventually developed into a passion for food tourism and community development. I received a Master in Tourism Administration from the George Washington University in 2019 as a way to nurture this interest and strengthen my skills in sustainable destination management. By day, I am a Convention Sales Assistant at Destination DC.
Lucy Matthews Cultural Heritage Tourism Topic Editor. I am passionate about how travel can enhance lives and have worked and studied in the areas of global tourism and cultural heritage throughout my career. I have dual Master's degrees from King's College London, with a 2019 thesis on the concept of tourism for peace in the case of FARC tourism in Colombia, and a 2013 thesis on heritage tourism in Malta. I was the Tourism for Tomorrow (T4T) manager for the World Travel & Tourism Council from 2018-19, during the 15th anniversary of the T4T awards.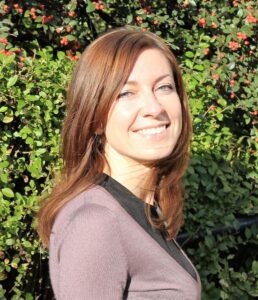 Marta Mills, London, UK. Destination Stewardship Report contributing editor and European liaison. I am a mountain hiker, yoga teacher, and a sustainable tourism consultant, trainer and speaker, specialising in responsible destination management and tourism in Protected Areas. I work across Europe and the Caucasus region. I hold dual M.A. degrees in Sociology and in Political Science and I am about to get my MSc in Responsible Tourism Management (RTM) from Leeds Beckett University in the UK. I am also a student mentor and Associate Staff member for the RTM course, focussing all my academic research on mountain and Protected Areas tourism.
Martha Mulokoshi, Scheduling and Volunteer Coordinator. I started my conservation career in Namibia, where I worked for World Wildlife Fund supporting tourism business development and helping communal conservancies establish viable joint ventures with private partners. I also supported business enterprise efforts aimed at empowering the San people in the Nyae Nyae Conservancy in northeast Namibia. While earning my Masters of Tourism Administration at the George Washington University, I worked at the International Institute of Tourism Studies and the Institute of African Studies. I'm passionate about people, environmental conservation, tourism, and sustainable development.
Tamara Olton, Instagram editor. When not exploring the world myself, I help others travel while working as a travel agent.  Over time, I realized how travel, when conducted unsustainably, can harm the destinations in which tourist enjoy and began to focus on sustainable travel and ecotourism.  I received an MA from Michigan State University focusing on the use of small scale, low-impact tourism as an incentive in conserving endangered wildlife in developing communities.  I have lived in both Cambodia and Costa Rica while learning more about wildlife focused and eco-centered tourism, and look forward to applying these experiences towards the concept of sense of place while working with the Destination Stewardship Center.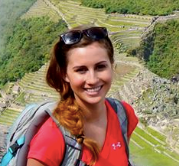 Ellen Rugh, Destination Councils Specialist, emeritus. Ellen has coordinated the Councils Project, researching exemplary case studies of destination stewardship and holistic destination management around the globe. She is a Program Manager at the Center for Responsible Travel (CREST), where she supports consultancies, publications, and fieldwork through research. She holds dual M.A. degrees in International Affairs from American University in Washington, DC and in Natural Resources & Sustainable Development from the UN-mandated University for Peace in Costa Rica.
Program Advisers and Collaborators

Kit Carstens, retired businessman and philanthropic-investment consultant for impact investors and geotouristic enterprises. I've spent over 30 years founding and developing EDC's locally and overseas, I bring to the table a skill set that includes the right mix of passion and practicality with the ultimate goal of having a financially successful development. I provide a communication link between the sustainable industry and the potential developer.
Terrie Clifford, partnerships and marketing advisor. I am a marketing strategist and business development professional focused on innovative environmental, and non-profit organizations. Washington, D.C. area. I've held senior marketing and business development positions with the National Wildlife Federation, United Way Worldwide, National Geographic, America Online and U.S. News and World report.
Timothy Greenleaf, Founding Webmaster and technical adviser. I specialize in applying user-centered design, content strategy, and technology to produce high-impact issue advocacy campaigns, editorial features, and e-commerce web applications designed to inform, engage, and persuade users to act.
Samantha Hogenson Bray, Assistant emeritus to the Founder.  I'm a current PhD student at University of Waterloo studying destination stewardship, building on my knowledge and experience as the prior Managing Director at the Center for Responsible Travel (CREST), geotourism degree holder from Missouri State University, & MTA from George Washington University.
Irene Lane—Finance and eco-certification adviser. Founder of Greenloons and Chair of the Market-Access Group for GSTC, I have used my background in international finance to help create the ROI Model for Sustainability, a tool that enables tourism companies and DMOs to calculate the monetary return on investment for eco-responsible policies and eco-certification.
Cynthia Linnell—Business, managerial, and television adviser; ecotourism liaison. Cindy is currently the travel program director at the American Institute of Architects; formerly she managed television production at National Geographic.
Devika McWalters, IGO and communications advisor. I specialize in strategic marketing, communications, training, business development, and digital media. I started following Jonathan Tourtellot's geotourism and sustainable tourism philosophy while working at National Geographic, and continue to do so now while working at the World Bank. I am passionate about destination stewardship and helping others protect, preserve, and promote the great places of the world.
Arild Molstad, Advising Journalist, conservationist, and tourism consultant, based in Norway and France. Author of Last-Chance Destinations: A Guide to Sustainable Tourism.
Destination Stewardship Report
Editor – Jonathan B. Tourtellot
Illustrations Editor – Gabe Gerson
Assistant Editor – Harmony Lamm
Distribution – Tiffany Chan
Editorial assistance – Cynthia Linnell, Lucy Matthews, Martha Mulokoshi, Tiffany Chan, Rebecca Clarke, Jane Slaughter, Hannah Anderson, Amber Smith
Newsletter design – Sarah Bacharach
TOPIC Editors
(Note—Pages with no bio box are edited by Jonathan Tourtellot)
Samantha Hogenson Bray, Academia Page.
Lucy  Matthews—Heritage Tourism Page. Master's degree in Tourism, Environment & Development from King's College London with a focus on cultural heritage.
Tamara Olton—Ecotourism page.
Shelby Luzzi—Gastronomy page.
Emeritus (Thank you!)

Eugene Kim—Voluntourism and gastronomy
Kathryn Warnes—Social media, heritage tourism, and gastronomy
Contributors
Cristina Angeles
Elizabeth Becker
Kit Carstens
Andy Dumaine
Tarek El-Baz
Don Elzer
Salli Felton
David Garmon
Susan Guyette
Martha Honey
Linnea Iantria
Eugene Kim
Olivia Locascio
Bob Madden
Arild Molstad
Tony Nakazawa
Denyse Ogilvie
Jake Pearring
David Randle
Nikki Rose
Englebert Ruoss
Marco Sepulveda
Jill Talladay
Jay Walljasper
CEO, Destination Stewardship Center; Editor, Destination Stewardship Report; Principal, Focus on Places LLC; founding Director, former Nat Geo Center for Sustainable Destinations