Summer 2021 July-September
Volume 2, Issue 1
The
Destination Stewardship Report
seeks to provide practical information and insights useful to anyone whose work or interests involve improving destination stewardship in a post-pandemic world. Its success will depend on your interest, feedback, and content contributions. Join us, and help each other.
Please
subscribe
HERE
if you have not done so already. For more information and participation,
contact us
.
—Jonathan Tourtellot, Editor
Palau: A Conservation Culture
~ ~ ~
The Micronesian nation of Palau has been gaining a reputation not only for trail-blazing conservation measures, reports Tiffany Chan, but also for putting the brakes on irresponsible mass tourism. Now they've set their sights on carbon neutrality.
Micronesian Archipelago Leads the Way in Pacific Stewardship
Children of Palau
I take this Pledge
To preserve and protect your beautiful and unique Island home.…
—From the Palau Pledge
The tiny island nation of Palau is known worldwide for its marvelous environment – turquoise waters, unexplored lands, biodiversity – and for the innovative regulations that have been implemented to ensure its pristine condition.
This Micronesian country of hundreds of islands, however, has been facing many challenges due to high-volume tourism growth . . .
READ MORE
→
Localizing a Vermont Tour
A key part of good destination stewardship is to favor tour operations that support the people who live there. But does that really work in practice? And actually make money? Agritourism specialist Todd Comen decided to give it a try in his home state of Vermont.
Hypothesis: Integrated Rural Tourism Actually Works
In 2015, I wanted to test a theory of rural tourism: my own. In the year 2000 I had introduced a theory of Integrated Rural Tourism at the 1st World Congress on Rural Tourism held in Perugia, Italy, organized by Prof. Adriano Ciani of the University of Perugia. The theory went something like this: In rural communities, entrepreneurs can supplement their income stream by delivering services to visitors based on their personal strengths and core assets, and once a number of entrepreneurs successfully do this, the rural communities in which they live and work begin to experience . . . READ MORE →
Doing It Better: Pennsylvania Wilds, USA
It's a destination described by one expert as having "one of the greatest, rural, natural resource-based economic development programs in the U.S." The remarkable Pennsylvania Wilds here joins our ongoing "Doing It Better" series on places with a holistic approach to destination management in the spirit of GSTC Destination Criterion A1. Over the past three years two DSC volunteers, Ellen Rugh and Jacqueline Harper, have been collecting and documenting information on the region's remarkable PA Wilds Center. Here is their report.

Holistic Destination Regeneration, from Conservation to Design

This forested multicounty region in northwest Pennsylvania, once known as the "timber capital" of America, was depleted of its trees and wildlife by the beginning of the 20th century. Poor forest management and increased demand for lumber led to raging wildfires and floods. The elk population went extinct; the whitetail deer nearly so.

With the timberlands denuded and an oil boom played out, the region went into decline. The government ended up buying the land to create state and national forests. Now, after 100 years of conservation, the rebranded "Pennsylvania Wilds" has been restored and hosts a rich, thriving forest that educates others on the importance of responsible forestry.

One opportunity for regenerating the depressed region was tourism, . . . READ MORE →
Two From Chile: A System and a Framework
Chelenko Opts for Sustainability
~ ~ ~
Some beautiful destinations are recognized as such with special governmental designations. That may provide an opportunity for a holistic approach to destination management. Fernando Ojeda and Natalia Naranjo describe how the Chelenko Lake area of the Chilean Patagonia has done just that.
Chile's Chelenko Adopts a Structure for Stewardship
Chelenko is a scenic, nature-based destination in the Aysén region in the Chilean Patagonia. The Chilean government designated it a Touristic Interest Zone (Zona de Interés Turístico - ZOIT) in 2000, due to rising tourism and an increasing need to protect the lake. . . . READ MORE →
Human Encounters
~ ~ ~
Lessons from the pandemic have revealed how stronger rural communities can make for stronger cross-cultural touring, say Ann Becker and Jorge Moller Rivas. They propose a framework for doing so.
Pandemic Insights Suggest a Course for the Future
As long-time travel leaders, we joined forces in 2019 to create and lead a US/Swiss women's small group cross-cultural exchange trip predominantly in the Araucania region of Chile, home to the majority of the native Mapuche.
Our group experienced homestays in traditional rukas, stayed in locally owned lodges . . . READ MORE →
Resources for Tourism Recovery
The DSC's Cultural Heritage Editor, Lucy Matthews, has been scouring the Internet for information that might help destinations plan a reboot as the pandemic recedes. Here's what she found – from WTTC, UNWTO, and, interestingly, the U.S. state of Maryland.
Better Stewardship – a Pandemic Recovery Trend
It's no trade secret that the tourism industry has been hit hard by the pandemic. According to the World Travel & Tourism Council's (WTTC) Travel & Tourism: Economic Impact 2021 report, the industry experienced a dramatic decline from a total GDP contribution of 10.4% in 2019 to 5.5% in 2020, and job numbers fell from 334 million (2019) to 272 million (2020).
The WTTC report from September 2020, "To Recovery & Beyond: The Future of Travel & Tourism in the Wake of COVID-19," suggests a variety of trends . . . READ MORE →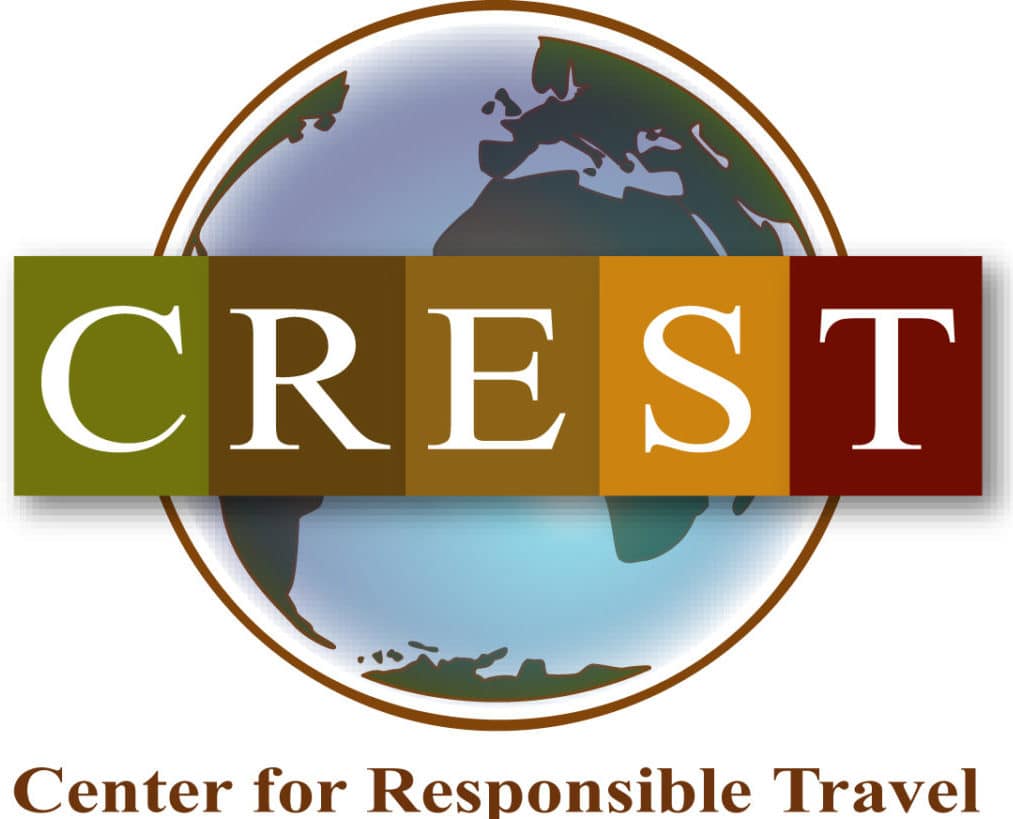 Overtourism's Lessons for Tomorrow
"In 2019, over 1.5 billion tourists crossed international borders and tourism's continued growth seemed assured. However, in 2020, tourism stopped in its tracks. The world went from overtourism to no tourism."
– Kelsey Frenkiel, Program Manager at the Center for Responsible Travel (CREST) and co-editor of
Overtourism: Lessons for a Better Future
(Island Press).
On June 2nd, 2021, the
Overtourism to No Tourism Webinar
convened four writers from the new multi-author book,
Overtourism: Lessons for a Better Future
. Rebecca Clarke reports on the panel's discussion of why it is necessary to build a sustainable tourism industry, particularly in the post-pandemic period, and how destinations can go about doing so.
Overtourism to No Tourism: How (and Why) to Build a More Sustainable Tourism Industry
Panelists were asked five questions about the current state of the travel industry. . . .
READ MORE
→
The Future of Tourism Coalition's
four-part "Reset Tourism" series is intended to help destinations emerge from the Covid crisis with new forms of governance and collaboration that will enable a more holistic and sustainable approach to tourism management and development. Our Spring 2021 issue covered the first webinar, on destination stewardship. Below, Jane Slaughter reports on the next two, which address better measures of success (#2) and sustainable supply chains (#3). The fourth, about tools for implementation, is planned for later this year.

Webinar #2: Measuring Tourism's Impacts and Success

Held on April 22, 2021 the second Future of Tourism Coalition webinar focused on methods for measuring tourism success beyond visitor numbers – to define success instead based on the true value of tourism's costs and benefits. This webinar went on to examine . . . READ MORE →
Publications and More
Bookshelf
Note: Quotes are publisher blurbs.
Spenceley, A. (2021). Handbook for Sustainable Tourism Practitioners: The Essential Toolbox. Edward Elgar Publishing. "This insightful Handbook brings together the practical guidance of over 50 international practitioners in sustainable tourism. Applying strong research design principles, it provides a workable and rational toolkit for investigating practical challenges...." See the Winter 2021Destination Stewardship Report for an excerpt.

Honey, M. (2019). Cruise Tourism in the Caribbean: Selling Sunshine. Routledge – "explores the lessons learned from half a century of Caribbean cruise tourism; one of the most popular and profitable sectors of the tourism industry."

Pilling, D. (2018). The Growth Delusion: Why economists are getting it wrong and what we can do about it. Tim Duggan Books. An entertaining (!) economics book with no mention of tourism but profound implications for measuring its success.

Goodwin, H. (2016). Responsible Tourism: Using tourism for Sustainable Development. Goodfellow 2nd Edition – "is about the globally vital necessity of realizing sustainable tourism. It is a hugely important challenge to those who organize and sell travel and tourism, and those who consume it."
~~~
Submissions Requested
The Destination Stewardship Report relies entirely on submitted articles and notices, not to mention corrections and suggestions. All submissions must
• pertain to some aspect of destination stewardship,
• be shorter than 1,000 words, and
• avoid self-promotion.
Photos welcome. What story can you tell that would help others?
Please
contact us
with your ideas. Your next issue is planned for July 2021.
➢ DSC's
Destination Monitor
and
Travindy
offer continuing selections of news stories.
Announcements
Volunteers needed!

• Tourism Cares

https://www.tourismcares.org/opportunities

can always use some help.

• The Destination Stewardship Center seeks an experienced managing editor for this Report, as well as a tech-savvy gap-year graduate or apprentice (WordPress, MailChimp, and Google Suite) –
contact us
Webinar: Taking climate action for the future of tourism.
Tuesday, 20 July, 10am EDT US) 1 hour. Future of Tourism Coalition
Adventure Travel World Summit,
Japan. 2-24 September. Virtual. "Inspirational speakers, virtual adventures from Japan, B2B networking, interactive expert-led sessions, and an opportunity for our community to gather globally."
World Tourism Day Forum
CREST. Held September 28-29, 2021. Virtual. 'Will focus on helping destinations, tour operators, and accommodations bridge the disconnect between the goals they are warned must be met when it comes to climate, and how that translates to practical action.
With expert guidance based on the soon-to-be-released Climate Action Blueprints being developed by Tourism Declares and partners including the Future of Tourism Coalition, participants will come out of the Forum with a start on their own climate action plans.'
Click here to learn more.
Global Green Destinations Days-2021 GGDD
– Green Destinations. Four days of virtual conferences starting Monday 4
th
October. Conferences focused on connecting sustainability professionals, destinations, and tourism boards to discuss and discover initiatives, practical tools, and solutions for sustainable tourism. To register,
click here.
Top 100 Destinations Sustainability Stories
Ceremony
: Tuesday October 5
th
. Virtual.
The Destination Stewardship Report is an e-quarterly collaboration between the Destination Stewardship Center and the Global Sustainable Tourism Council, and in time maybe others. You can subscribe HERE . To contribute a story, contact us. —Jonathan Tourtellot, Editor