Geotourism MapGuides with National Geographic
These projects have been done in collaboration between a local Geotourism Stewardship Council and the National Geographic Maps division, with content contributions from the community: "Travel information from the people who live here!" The co-branded products include Geotourism MapGuides and  websites using a content management system developed and maintained by Old Town Creative. Since its partial acquisition first by Fox and then by Disney, National Geographic is not currently supporting more geotourism projects, but many remain listed on the "Natgeotourism" website.
These  projects assist in projecting an accurate and detailed inventory of tourism attractions and activities in the area. Each product is developed in partnership with participating members of the local community in order to:
Create markets for sustainable tourism choices to foreign and domestic tourists
Increase local incomes
Build local knowledge and pride
Produce economic incentives for the conservation and preservation of geotourism assets
This approach will help local residents learn about their significant tourism resources, stimulate local business growth through increased tourism, and work in synergy with local tourism promotional efforts to effectively market and position the destination.
The first step is to convene a Geotourism Stewardship Council—a public-private ad hoc committee to supervise the process. A ideal make-up for such a council would be a three-way balance among appropriate government, civil society, and private entities.
For information on launching a MapGuide project, please send us a message.
Geotourism MapGuide websites
Note—Many are listed at natgeotourism.com . Most American and some Canadian sites are members of the National Geotourism Council. The Council meets a couple of times a year and is developing its own website. We will provide the link as as soon as it is ready.
U.S.A.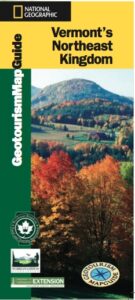 Greater Yellowstone, WY, MT, ID
Sierra Nevada, CA (also offers a mobile app, "Sierra MapGuide," for iPhone or Droid)
Four Corners, NM-AZ,-UT-CO
Central Cascades, OR-WA
Redwood Coast, northern CA
Northeast Kingdom, VT
East Tennessee River Valley (also offers a mobile app)
U.S. Gulf Coast States Geotourism
Sedona Verde Valley, Arizona
Delaware River Valley, NJ-NY-PA
In development: Mississippi Valley
North American Trans-border
Crown of the Continent, Waterton-Glacier NP and entire surrounding region, MT-BC-AB
Lakes to Locks, Champlain-Upper Hudson region, NY-QC
Heart of the Continent, Minnesota-Ontario border lakes region
International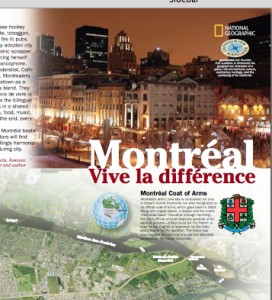 Eastern Newfoundland, Canada
Douro Valley, Portugal
Western Balkans
Guatemala
Central America for Bocas del Toro, Panama  and Roatán, Honduras
Out Islands of the Bahamas
Colombian Caribbean San Andrés and Providencia (Old Providence)
Eastern Sri Lanka (in process)
Other Geotourism MapGuide projects completed
Sacred Valley of the Incas, Peru
Appalachia, U.S.A.
Montreal, Quebec
Suwannee River, Florida
Sonora Desert, AZ (USA)-Sonora (Mex.)
Printed Maps
If you simply want to obtain a Nat Geo map, you can purchase one at http://shop.nationalgeographic.com/ngs/category/maps . Use the Search tool to find a specific title. Not all are in print. Or try sources like Amazon or Ebay.
CEO, Destination Stewardship Center; Editor, Destination Stewardship Report; Principal, Focus on Places LLC; founding Director, former Nat Geo Center for Sustainable Destinations