. . . so far
The nonprofit Destination Stewardship Center is a growing community of people involved in the intersection between tourism and stewardship of places. Our team seeks additional participants who meet our qualifications, as well as potential partners, sponsors, and "Destination Monitors" for specific places, especially World Heritage destinations.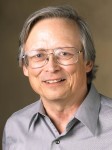 Jonathan Tourtellot, Founder, Sponsor, CEO, and Portal Editor in Chief. I specialize in sustainable tourism and destination stewardship, as a journalist, editor, and consultant. With the support of my patient wife, Sally Bensusen, I originated the concept of geotourism as defined by National Geographic: "Tourism that sustains or enhances the geographical character of a place—its environment, culture, aesthetics, heritage, and the well-being of its residents." I founded and ran National Geographic's Center for Sustainable Destinations for nine years. There we instituted the National Geographic Geotourism MapGuide program and the landmark Destination Stewardship surveys published in National Geographic Traveler, 2004-2010. I now contribute blog posts to National Geographic Voices. I speak and hold workshops on destination stewardship and the geotourism approach around the world.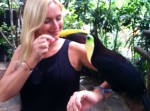 Tamara Olton, Associate Portal Editor/writer, Ecotourism page editor. When not exploring the world myself, I help others travel while working as a travel agent.  Over time, I realized how travel, when conducted unsustainably, can harm the destinations in which tourist enjoy and began to focus on sustainable travel and ecotourism.  I received an MA from Michigan State University focusing on the use of small scale, low-impact tourism as an incentive in conserving endangered wildlife in developing communities.  I have lived in both Cambodia and Costa Rica while learning more about wildlife focused and eco-centered tourism, and look forward to applying these experiences towards the concept of sense of place while working with the Destination Stewardship Center.
Kathryn Warnes, Social media and heritage tourism. I take joy in exploring the world, my neighborhood, and my kitchen. The character of place is made of many elements—architecture, food, music, nature—interwoven with traditions and customs. I believe protecting these qualities and supporting them through sustainable business practices is good not only for the places they embody but for humanity. I earned a master's degree from The George Washington University in sustainable destination management, work to preserve places with the National Park Service, and founded a company to teach the importance of cooking with local food. Tourism has a great power to bring people together and I work to form those connections through historic preservation, interpretation, heritage tourism, and, yes, gathering people around the table.
Program Advisors and Collaborators

Kit Carstens, retired businessman and philanthropic-investment consultant for impact investors and geotouristic enterprises. I've spent over 30 years founding and developing EDC's locally and overseas, I bring to the table a skill set that includes the right mix of passion and practicality with the ultimate goal of having a financially successful development. I provide a communication link between the sustainable industry and the potential developer.
Terrie Clifford, partnerships and marketing advisor. I am a marketing strategist and business development professional focused on innovative environmental, and non-profit organizations. Washington, D.C. area. I've held senior marketing and business development positions with United Way Worldwide, National Geographic, America Online and U.S. News and World report.
Andy Dumaine—Sustainability Marketing Advisor, community-based tourism development.
Erika Gilsdorf, Executive Producer, South Shore Productions—Minnesota-based producer of international videos on sustainability and tourism; trainer on video skills,
funding, and distribution strategies. Has produced professional videos for such entities as Nat Geo Wild Chronicles, World Bank Group, The Nature Conservancy, United Airlines, and Royal Caribbean Cruises.
Timothy Greenleaf, Founding Webmaster and technical adviser. I specialize in applying user-centered design, content strategy, and technology to produce high-impact issue advocacy campaigns, editorial features, and e-commerce web applications designed to inform, engage, and persuade users to act.
Samantha Hogensen, Internships Advisor, Assistant to the Founder emeritus. Managing director at the Center for Responsible Travel (CREST), geotourism degree holder from Missouri State University, & MTA from George Washington University. A lover of all things travel!
Irene Lane, Founder and President of Greenloons and Chair of the Market-Access Group for GSTC, has used her background in international finance to help create the ROI Model for Sustainability, a tool for use by tourism companies and destinations.
Arild Molstad, Advising Journalist, conservationist, and tourism consultant, based in Norway and France. Author of Last-Chance Destinations: A Guide to Sustainable Tourism.
Hawley Montgomery, Digital Consultation and Analytics Advisor. BA in Geography/Geotourism from Missouri State University, Business Development Coordinator at MMGY Global, world's largest integrated travel marketing organization.
Evan Tipton—Online Marketing & Social Media Advisor; adventure travel liaison.
Cindy Whelan—Managerial Advisor and ecotourism liaison; former television production manager, National Geographic.
Page Editors
(Note—Pages with no bio box are edited by Jonathan Tourtellot)
Samantha Hogensen, Academia Page, Program Advisor.
Eugene Kim—Voluntourism Page.
Lucy  Matthews—Heritage Tourism Page. Master's degree in Tourism, Environment & Development from King's College London with a focus on cultural heritage.
Tamara Olton—Ecotourism page.
Kathryn Warnes—Gastronomy page.
Contributors


Elizabeth Becker
Kit Carstens
Andy Dumaine
Tarek El-Baz
Don Elzer
Salli Felton
David Garmon
Susan Guyette
Martha Honey
Linnea Iantria
Eugene Kim
Olivia Locascio
Bob Madden
Lucy  Matthews
Arild Molstad
Tony Nakazawa
Denyse Ogilvie
Nikki Rose
Englebert Ruoss
Marco Sepulveda
Jill Talladay
Jay Walljasper